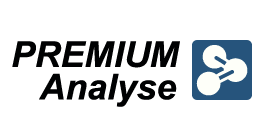 SOLUTIONS FOR TRITIUM AND OTHER BETA EMITTERS MONITORING
Mirion Technologies (Premium Analyse) is one of the leaders on the market of radioactive gases monitoring, and more specially in tritium monitoring. The monitors are mainly focused on the nuclear industry as well as medical industry.
Implementation of complete radioactive gas detection solutions and associated services to meet your needs for:
Process monitoring: continuous measurement of gas activity in glove boxes, ventilation ducts, containment building, detritiation processes

Radioprotection: prevention of contamination risks for workers and working areas

Environment protection: effluent monitoring in vents and stacks, waste storage, handling of drums with degassing risks

Dismantling: monitoring of dismantling sites

Research: project follow-up, experimental tests
The monitors are manufactured in our workshop, designed by our internal R&D team, tested and controlled in our conformity lab and can be calibrated and verified with tritium gas in our Cofrac-certified laboratory, according to NF EN ISO/CEI 17025: 2017 standard. Thanks to the complete production line mastery, combined with a long-term acquired know-how, Mirion has been granted the status of precursor and can handle leading edge technology. The company is also innovation-driven with the permanent objective of developing the products and services portfolio.
The Premium Analyse portfolio includes:
Our facility in Norroy-le-Veneur, France hosts the LAB IONIX laboratory. This laboratory was accredited by COFRAC (French accreditation committee in the category "safety / devices used for radiation protection" section) for performance tests of measurement equipment according to the NF EN 60761-1 and 5 standards.
The regulations and the needs of our customers are evolving towards more mastering techniques for monitoring devices. This accreditation shows the robustness of our testing methods and our ability to deliver relevant results. Thus, we regularly host our customers and our partners for test campaigns, allowing us to support them from the start in their studies and projects.
Beyond the testing services provided for our customers, our laboratory allows us to push the limits of our products on a daily basis. Thanks to our laboratory, we can create tritiated gas samples to submit to our devices under development, without requiring external resources.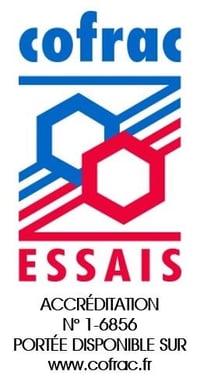 Mirion Technologies (Premium Analyse)
9 rue de la Fontaine Chaudron
Phone: +33 (0)3 87 51 31 75